Restorative dentistry encompasses any dental procedures that include repairing or replacing a tooth. Cavity fillings, root canal therapy, and dental implants are considered restorative treatments. Restorative dentistry may have two goals: restoring the function of the teeth and restoring the aesthetics of the teeth. In certain circumstances, one or the other is true, but in others, both are true.
Benefits of Restorative Dentistry 
Restorative dental operations provide several advantages, among the most often done dental procedures.
Less restoration time- The primary advantage of treatments is that your teeth' functioning is restored. Because your teeth are healthy, you can eat and speak with reasonable ease.
Eliminate discomfort- If you have a severe cavity or an infected tooth that needs root canal treatment, you almost definitely have endured agonizing anguish due to these diseases. Restorative therapies alleviate discomfort by resolving the issue of eradicating the infection.
Enhance the attractiveness- Restorative operations may improve the appearance of your teeth, allowing you to smile with confidence.
Prevent future dental problems- Correcting a tooth problem as soon as it is found can prevent it from deteriorating or causing more oral difficulties. Filling a cavity as soon as your dentist detects it might help avoid the need for a root canal. If a cavity is neglected for an extended period, it may result in a tooth that cannot be salvaged and must be pulled and replaced.
Preserve the density of the jaw bone- Replacing a lost tooth with an implant helps maintain your jaw's bone density. The formerly supported bone deteriorates when a tooth is lost and finally dissolves.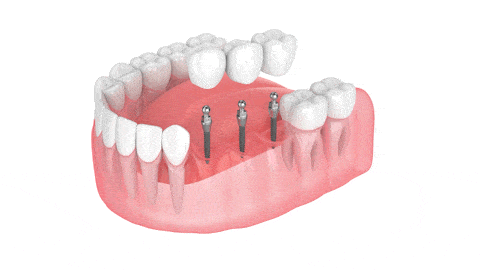 Restorative Dentistry Services 
Restorative dentistry is one of the most frequently performed procedures at our practice. The majority of individuals will need some form of restorative surgery over their lifespan. We believe in preserving your teeth wherever feasible and replacing them only when required. 
We can carefully monitor your oral health by maintaining your regular six-month consultations. In the best-case scenario, we avoid the need for restorative operations entirely. In the best-case scenario, we diagnose and fix any abnormalities as soon as possible, allowing your teeth to be recovered.
Woodlawn Dental offers comprehensive restorative treatments at Moorhead, MN, by our professional dentists, Dr. Jessica Hardy, D.D.S., P.A., and Dr. David Wentz, D.D.S. For more details and appointments, call us at (218) 236-1666, book online, and visit us directly at 320 2nd Avenue South, Moorhead, MN 56560.