Endodontics, also known as root canal treatment, is the branch of dentistry that deals with the dental pulp and the tissues that surround the tooth's roots. The tooth's pulp chamber is removed and filled with an appropriate filling material during root canal treatment. Root canal therapy is often required when decay has reached the tooth's nerve, or the tooth has become infected. Individuals have between one and four canals in their teeth. 
Additional canals may branch out and are referred to as "accessory canals." A tooth's canal count and anatomy might vary. The term "endo" originates in Greek and means "within" or "inside." Endodontists are dentists who work on the "inside" of a tooth.
Endodontic Retreatment
At times, a tooth that has been previously fixed months or years ago may develop new issues. In certain instances, a tooth is treated with endodontics . With a second endodontic operation, you may have another opportunity to preserve the tooth.
The primary goal of endodontic treatment is to remove the diseased dental pulp and replace it with filling material, a procedure known as root canal therapy. The tooth is nourished after the pulp is removed by joining blood vessels in the jaw. Although the fibers that support the teeth in the jawbone are alive, the tooth is then believed to be dead.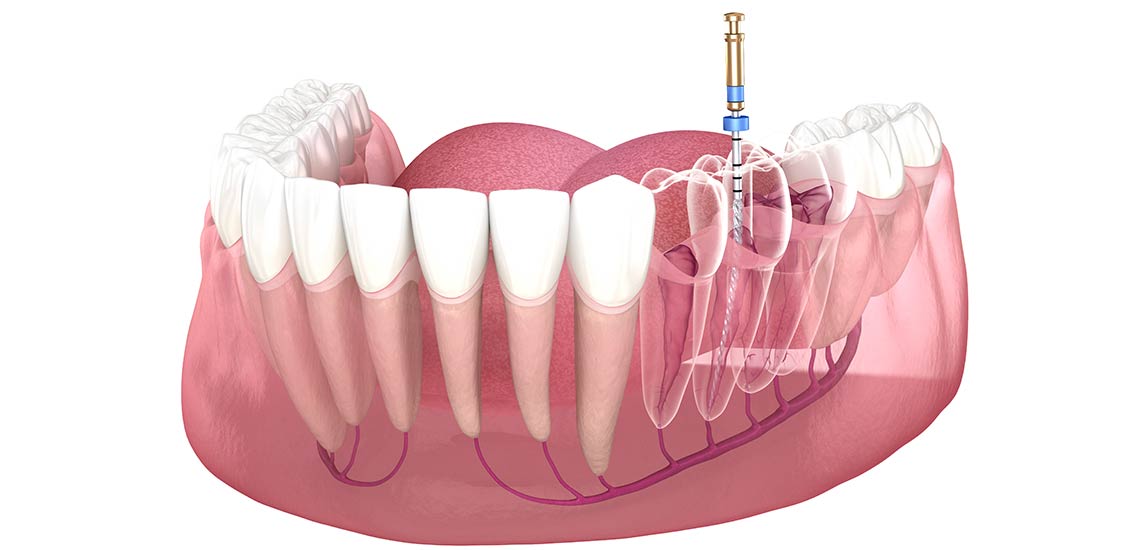 Apical or Endodontic Surgery
The diseased root tips or apex and adjacent tissue may need to be removed in certain circumstances. This procedure is referred to as apical surgery or apicoectomy. The affected region surrounding the apex of the tooth is cleansed, and the infected root tip is removed and sealed. Sutures are applied to seal the incision, and the patient is given an ice pack. 
Prescription medication is supplied to ease any pain or discomfort, and it is recommended that you prepare to relax for the remainder of the day. The majority of patients may have some modest edema and bruising along with some numbness.
Endodontics is largely concerned with removing unhealthy tooth pulp and replacing it with filling material, a procedure known as root canal therapy. After the pulp is removed, the tooth is supplied by blood arteries connected to the jaw. The tooth is then regarded dead, despite the fact that the fibers that anchor the teeth in the jawbone remain active.
Woodlawn Dental offers expert endodontics treatment at Moorhead, MN, by our professional dentists, Dr. Jessica Hardy, D.D.S., P.A., and Dr. David Wentz, D.D.S. For more details and appointments, call us at (218) 236-1666, book online, and visit us directly at 320 2nd Avenue South, Moorhead, MN 56560.