Posts for tag: toothache
By Woodlawn Dental
February 13, 2019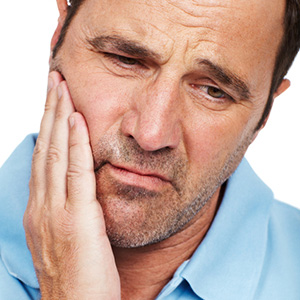 A toothache might mean you have tooth decay—or maybe not. It could also be a sign of other problems that will take a dental exam to uncover. But we can get some initial clues about the underlying cause from how much it hurts, when and for how long it hurts and where you feel the pain most.
Let's say, for instance, you have a sharp pain while consuming something cold or hot, but only for a second or two. This could indicate isolated tooth decay or a loose filling. But it could also mean your gums have receded and exposed some of the tooth's hypersensitive root surface.
While over-aggressive brushing can be the culprit, gum recession is most often caused by periodontal (gum) disease. Untreated, this bacterial infection triggered by accumulated dental plaque could eventually cause tooth and bone loss, so the sooner it's attended to the better.
On the other hand, if the pain seems to linger after encountering hot or cold foods and liquids, or you have a continuous throbbing pain, you could have advanced tooth decay that's entered the inner pulp where infected tooth nerves are reacting painfully. If so, you may need a root canal treatment to remove the diseased pulp tissue and fill the empty pulp and root canals to prevent further infection.
If you have this kind of pain, see a dentist as soon as possible, even if the pain stops. Cessation of pain may only mean the nerves have died and can no longer transmit pain; the infection, on the other hand, is still active and will continue to advance to the roots and bone.
Tooth pain could also indicate other situations: a cracked tooth, an abscess or even a sinus problem where you're feeling the pain radiating through the teeth. So whatever kind of pain you're feeling, it's your body's alarm signal that something's wrong. Promptly seeing your dentist is the best course of action for preserving your health.
If you would like more information on treating tooth pain, please contact us or schedule an appointment for a consultation. You can also learn more about this topic by reading the Dear Doctor magazine article "Tooth Pain? Don't Wait!"
By Woodlawn Dental
December 05, 2018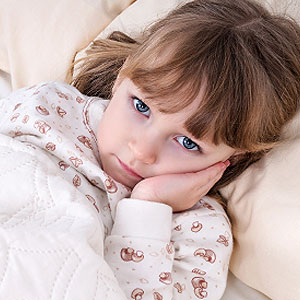 Dental disease doesn't discriminate by age. Although certain types of disease are more common in adults, children are just as susceptible, particularly to tooth decay.
Unfortunately, the early signs of disease in a child's teeth can be quite subtle—that's why you as a parent should keep alert for any signs of a problem. Here are 3 things you might notice that definitely need your dentist's attention.
Cavities. Tooth decay occurs when mouth acid erodes tooth enamel and forms holes or cavities. The infection can continue to grow and affect deeper parts of the tooth like the pulp and root canals, eventually endangering the tooth's survival. If you notice tiny brown spots on their teeth, this may indicate the presence of cavities—you should see your dentist as soon as possible. To account for what you don't see, have your child visit your dentist at least twice a year for cleanings and checkups.
Toothache. Tooth pain can range from a sensitive twinge of pain when eating or drinking hot or cold foods to a throbbing sharp pain. Whatever its form, a child's toothache might indicate advancing decay in which the infection has entered the tooth pulp and is attacking the nerves. If your child experiences any form of toothache, see your dentist the next day if possible. Even if the pain goes away, don't cancel the appointment—it's probable the infection is still there and growing.
Bleeding gums. Gums don't normally bleed during teeth brushing—the gums are much more resilient unless they've been weakened by periodontal (gum) disease (although over-aggressive brushing could also be a cause).  If you notice your child's gums bleeding after brushing, see your dentist as soon as possible—the sooner they receive treatment for any gum problems the less damage they'll experience, and the better chance of preserving any affected teeth.
If you would like more information on dental care for your child, please contact us or schedule an appointment for a consultation.
By Woodlawn Dental
September 28, 2016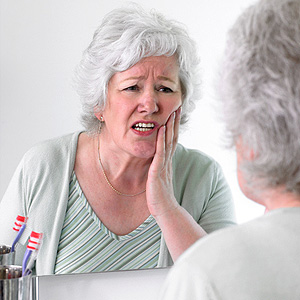 Pain has a purpose: it tells us when something's wrong with our bodies. Sometimes it's obvious, like a cut or bruise. Sometimes, though, it takes a bit of sleuthing to find out what's wrong.
That can be the case with a toothache. One possible cause is perhaps the most obvious: something's wrong with the tooth. More specifically, decay has invaded the tooth's inner pulp, which is filled with an intricate network of nerves that react to infection by emitting pain. The pain can feel dull or sharp, constant or intermittent.
But decay isn't the only cause for tooth pain: periodontal (gum) disease can trigger similar reactions. Bacteria living in dental plaque, a thin film of food particles on tooth surfaces, infect the gums. This weakens the tissues and can cause them to shrink back (recede) from the teeth and expose the roots. As a result, the teeth can become painfully sensitive to hot or cold foods or when biting down.
Finding the true pain source determines how we treat it. If decay has invaded the pulp you'll need a root canal treatment to clean out the infection and fill the resulting void with a special filling; this not only saves the tooth, it ends the pain. If the gums are infected, we'll need to aggressively remove all plaque and calculus (hardened plaque deposits) to restore the gums to health.
To further complicate matters, an infection from tooth decay could eventually affect the gums and supporting bone, just as a gum infection could enter the tooth by way of the roots. Once the infection crosses from tooth to gums (or gums to tooth), the tooth's long-term outlook grows dim.
So, if you're noticing any kind of tooth pain, or you have swollen, reddened or bleeding gums, you should call us for an appointment as soon as possible. The sooner we can diagnose the problem and begin appropriate treatment the better your chances of a good outcome — and an end to the pain.
If you would like more information on diagnosing and treating tooth pain, please contact us or schedule an appointment for a consultation. You can also learn more about this topic by reading the Dear Doctor magazine article "Confusing Tooth Pain: Combined Root Canal and Gum Problems."