Posts for: July, 2015
By Woodlawn Dental
July 20, 2015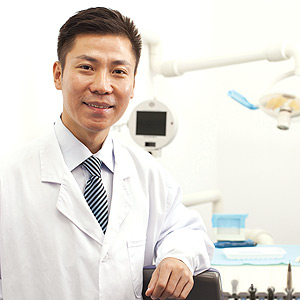 Hopefully, you've developed a long-term care relationship with your family dentist. Better known as a general dentist, these professionals are the central players in maintaining your oral health, and your first stop when you have a problem with your teeth or gums.
But there are times when a particular dental situation calls for a specialist, a dentist with additional training (as much as three years or more in their area of specialty) and the equipment and advanced techniques for your particular need. Here, then, are some of the other kinds of dental professionals your general dentist may refer you to if you need specialized care.
Periodontist — From the Latin peri ("around") and dont ("tooth"), this dentist cares for the supporting structures of the teeth, particularly the gums and bone. Besides treating advanced cases of periodontal (gum) disease, they're also adept at reconstructive and cosmetic gum procedures or the placement of dental implants.
Orthodontist — Although known commonly as the "braces" doctor, orthodontists have a much wider concern: the interaction and alignment of teeth and jaws. With a keen understanding of growth and development, orthodontists can employ a number of treatments, including braces, to bring teeth into better positions that will improve function and appearance.
Endodontist — Teeth damaged from disease or injury may need treatments that involve the interior of the tooth — the pulp and root canals. While your general dentist can perform basic root canal treatments, an endodontist has the added knowledge and equipment to treat more difficult cases.
Prosthodontist — As with a prosthetic limb that replaces a lost arm or leg, prosthodontists specialize in replacing lost teeth (prostho means "artificial"). Prosthodontists can skillfully create functional, life-like dentures, as well as natural tooth and implant crowns to replace portions of visible teeth.
Oral Surgeon — These dentists are skilled in the diagnosis and surgical treatment of conditions involving the head and neck (the "maxillo-facial" region). They often work in consultation with general dentists and other specialties for treating complex mouth conditions. Besides tooth extraction and other dental procedures, oral surgeons can also surgically correct jaw alignment or treat trauma to the face and neck area. They also place grafts to stimulate bone growth for future implants.
If you would like more information on how dental specialties can benefit your health, please contact us or schedule an appointment for a consultation. You can also learn more about this topic by reading the Dear Doctor magazine article "The Dental Universe."
By Woodlawn Dental
July 12, 2015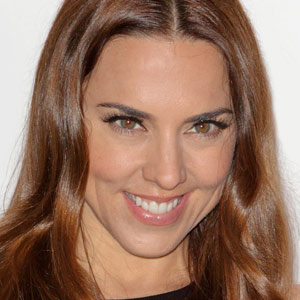 As a member of the best-selling pop group Spice Girls, Mel C (AKA Sporty Spice) enjoyed her share of musical superstardom. At the band's peak in the Nineties, the young singer's signature look featured baggy sweatpants, an assortment of tattoos, a nose stud and a gold-capped incisor, front and center in her mouth. Today, Melanie Chisholm is still singing — but now she's a mom, an amateur triathlete… and that gold tooth is just a memory. Not only that, her smile looks more evenly spaced and whiter than it did when she was referred to as the "tomboy" of the group.
What happened? In our view, it all boils down to changing tastes — plus a little bit of help from dental professionals. As the "wannabe" singer proves, there's no single standard when it comes to making your teeth look their best. Your own look is unique to you — and your smile can reflect that individuality.
For example, crowns (caps) are substantial coverings that may be placed on teeth when they are being restored. They are available in three types: gold, all-porcelain, or porcelain-fused-to-metal. The latter two are tooth-colored, while the gold is — well, shiny like gold bling. Which one is right for you? In many cases, it's your choice.
Likewise, dental veneers — wafer-thin shells that can correct cosmetic issues by covering the surface of your teeth — can be made in a variety of shades. Their hues may range from natural ivory to Hollywood white, and everything in between. What's the best color for you? Only you can say.
Some people opt for a "smile makeover" that uses small irregularities in the spacing and color of teeth to create a more "natural" look. Other folks want a perfectly even, brilliant white smile that dazzles the eye. Still others are looking to match or restore the smile they once had — perhaps even re-creating a signature gap between the teeth. As long as there are no other dental issues involved, the choice is yours.
So if you're unhappy with your smile — or if you feel it doesn't reflect the person you "wannabe" — why not talk to us about a smile makeover? Just call our office to schedule a consultation. You can learn more about this topic in the Dear Doctor magazine articles "Beautiful Smiles by Design" and "The Impact of a Smile Makeover."